Quelles séries regarder sans avoir à subir les stéréotypes sexistes habituellement associés aux personnages féminins (et masculins) ? Voici notre Top 5. A consommer sans modération.
---
Jessica Jones : « La super-héroïne qu'on attendait »
Encore une histoire de super-héros, de super pouvoirs, de super acteurs pas crédibles ? Non, enfin, cette nouvelle série de Marvel produite par Netflix, sort du lot. Pour la première fois, Marvel a mis en avant la « normalité » de sa super-héroïne – dotée d'une force surhumaine depuis un accident de voiture dans lequel ses parents et son frère sont tués – et de celle des personnages principaux. Un angle qui permet de créer un personnage complexe, profond, qui sort des sentiers battus.
Jessica Jones – interprétée par Krysten Ritter, découverte dans Breaking Bad – c'est l'histoire d'une super-héroïne ratée, reconvertie en détective privée pour arrondir ses fins de mois. Une vie plongée dans l'alcool et la violence depuis qu'elle a croisé la route de Kilgrave, un sadique et pervers capable de contrôler les esprits.
Au coeur de la série, les violences, notamment sexuelles, qu'a fait subir Kilgrave à ses victimes et également à Jessica Jones. Des violences abordées sans détour mais surtout sans banalisation et sans scènes de viol gratuites. Dans Jessica Jones les violences sexuelles sont racontées via la reconstruction des victimes, qui deviennent de par leur parcours, des survivant.e.s, des héroïnes. Et ça change.
La force de la série tient également en la qualité et la réussite des autres personnages féminins qui évoluent en totale indépendance. Sa créatrice et showrunneuse Melissa Rosenberg le confirme : « Le point de départ, ce n'est pas l'action, ce ne sont pas les pouvoirs de l'héroïne, mais les personnages ». Et ce n'est pas un hasard si le personnage de Jessica Jones est si complexe, c'est une volonté de la créatrice – qui se revendique féministe (interview à lire dans Les Inrocks) : « Jessica provoque l'identification parce qu'elle est vraiment développée et pensée comme un être à plusieurs dimensions. Souvent, je trouve les personnages de femmes un peu convenus : il y a l'épouse, ou alors la flic un peu girly, la prostituée… A l'intérieur de ce genre en particulier, on ne trouve pas beaucoup de rôles fascinants pour les femmes, en tous cas moins que du côté des hommes. Alors, raconter l'histoire d'un personnage cabossé qui se trouve être aussi une femme représentait une occasion unique dont j'avais envie depuis longtemps. » Comme quoi, pour une diversité des personnages féminins, la mixité est bien nécessaire dans le monde de l'audiovisuel.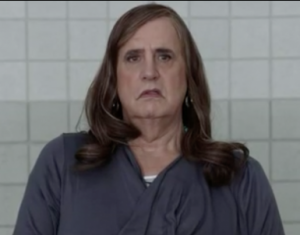 Transparent : la série qui va donner de l'urticaire à La Manif Pour Tous
Enfin, un personnage principal transgenre. Cela n'était encore jamais arrivé dans l'histoire des séries, c'est désormais fait grâce à la créatrice Jill Soloway (scénariste de Six Feet Under notamment) qui s'est inspirée de sa vie personnelle : son père a fait son coming out transgenre en 2011. Et justement Transparent, cette série mi-autobiographique mi-fictionnelle, revient sur la vie de Mort, homme d'une soixantaine d'années, qui décide de devenir Maura, et de faire son coming-out transgenre à ses enfants désormais adultes. « Toute ma vie, je me suis déguisé en homme », lâchera Maura à sa fille.
Le ton est intimiste, le sujet donne à voir une Amérique de la découverte, de la liberté, mais aussi un morcellement de communautés renfermées sur elles-mêmes. A l'instar de cette scène dans laquelle, Mort, alors professeur de lettres, découvre un camp pour transgenre. Il décide d'y aller accompagné d'un de ses amis. Maura et son ami s'imprègnent enfin de ce parfum de liberté que la société ne leur a jamais concédé. Pourtant, même dans ce camp, la tolérance n'est pas au rendez-vous : « On reste des mecs », dira l'un des trans, à propos de l'exclusion d'un des membres homosexuels.
Transparent est une des seules séries à questionner ouvertement le genre et l'orientation sexuelle, sans complaisance. Chacun des enfants de la famille Pfeiffermann est d'ailleurs en quête identitaire, en quête de sexualité, chacun dépasse les frontières fixées par l'Amérique puritaine. La plus jeune des filles, éternelle ado, teste chaque jour de nouvelles expériences sexuelles ; le fils lui, tente dans la nouvelle saison de construire une famille avec son fils biologique qu'il vient de rencontrer ; tandis que l'aînée, jusque là mariée à un homme, mère de deux enfants, se retrouve dans une relation homosexuelle qui ne l'épanouit guère. La sexualité des personnes âgées est elle aussi abordée. Bref, une série faite d'explorations, qui repousse les codes imposés par la société. Une série sans stéréotypes qui lâche totalement prise et laisse les personnages évoluer librement, se chercher, trébucher. Un coup de cœur.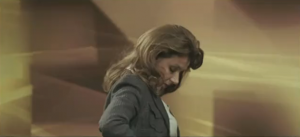 Borgen, une femme (normale) au pouvoir
Le renouveau politique incarné par une femme quadra, c'est possible ? Au Danemark, oui, en réalité et en fiction. En 2011, Helle Thorning-Schmidt a été élue Première ministre à 44 ans, créant un double évènement : faire basculer à gauche un Danemark dirigé depuis 10 ans par une droite à tendance populiste et être la première femme élue du pays. Un an plus tôt, c'était la série Borgen qui mettait en scène l'arrivée d'une quadra au pouvoir, inspirée de la réelle montée de Helle Thorning-Schmidt dans les sondages. Une série qui tombait donc à pic.
Le pitch : Brigitte Nyborg (interprétée par l'actrice Sidse Babett Knudsen, actuellement à l'affiche de L'Hermine), à la tête du parti centriste danois, se trouve propulsée Première ministre grâce au scandale financier du Premier ministre sortant et l'espoir d'un renouveau politique entre des conservateurs et des travaillistes magouilleurs. Ses atouts : sa simplicité et son intégrité. Une intégrité bien vite remise en question dès l'ascension au pouvoir : jusqu'où peut-elle aller pour garder le pouvoir ? That's the point.
Une série qui donne à voir les désastres de la vie politique sur la vie personnelle. D'un accord commun, le mari de Brigitte Nyborg a mis de côté sa vie professionnelle pour s'occuper des enfants mais les dégats sont bien trop importants. Dans la saison 2, Brigitte Nyborg devra affronter un divorce désormais imminent, la dépression de sa fille aînée, et des coups bas politiques. Le personnage de Brigitte, assez lisse en début de série, prendra d'ailleurs – et heureusement – de l'épaisseur au fil des épisodes.
En somme, la série normalise la présence d'une femme politique au pouvoir et donne à voir les revers de la médaille, les sacrifices personnels souvent délaissés dans les séries politiques. Ici, le sous-titre Une femme au pouvoir prend tout son sens. Il appuie cette double attente de la société : qu'une femme politique réussisse mieux qu'un homme – sinon pourquoi choisir une femme ? – et qu'elle s'accomplisse en tant que mère de famille – les femmes s'occupant davantage des enfants que les hommes. Bref, une série nécessaire, diffusée sur Arte et Teva, qui a rencontré un grand succès.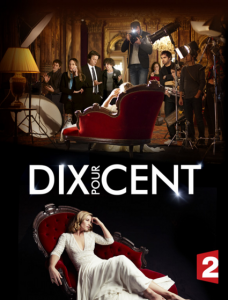 Dix pour cent, pour Camille Cottin
Enfin une nouvelle série de France Télévisions qui fait l'unanimité. Delphine Ernotte, la présidente du groupe voulait de la mixité, de la diversité, des personnages féminins moins stéréotypés, elle aura dans Dix pour cent un avant-goût de ce que peuvent être des séries françaises qui sortent des sentiers battus. Un avant-goût seulement parce que chaque personnage – comédie oblige – reste tout de même dans des rôles bien cadrés. Peut-être par manque de mixité en background : une idée originale de trois hommes, Dominique Besnehard, Michel Vereecken et Julien Messemackers, réalisée par un autre homme, Cédric Klapisch.
Dix pour cent nous plonge dans l'univers – très – fantasmé et peu connu des agents de stars. Une série comédie française drôle – et c'est assez rare – qui sonne vrai. Dominique Besnehard, célèbre agent artistique dans la vie, a en effet fait jouer son expérience, fait parler sa vie et ses anecdotes. Des répliques qui fonctionnent, et des acteur.rice.s qui les portent bien. Particulièrement Camille Cottin de Connasse, ici dans le rôle d'une lesbienne volage et ambitieuse qui crève l'écran. Son personnage empreint de clichés – ici la lesbienne séductrice qui collectionne les filles d'un soir – est heureusement critiqué, renversé. Le personnage lui même évolue, prend plus de profondeur et sort des catégories données à l'origine. Et c'est ici que la série prend une nouvelle dimension, c'est sur ce point qu'elle se grandit : les personnages stéréotypés, celui de l'assistant gay maniéré, ou encore celui de la secrétaire noire à qui on propose des rôles sur l'esclavage ou le hip-hop, sont tous, à un moment donné, critiqués.
Une comédie qui fonctionne donc et qui fait jouer à des stars leur propre rôle : Laura Smet, Nathalie Baye, Line Renaud, Joey Starr, Julie Gayet… La guest du premier épisode est Cécile de France. Et justement, la série aborde les problèmes réels rencontrés par une actrice presque quadra. Des propositions en baisse, des rôles refusés à cause de son âge, et l'ultime recours : la chirurgie esthétique.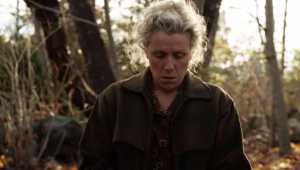 Olive Kitteridge, le spleen qu'on aime
Une femme à genoux dans la forêt, le bruissement léger des feuilles, et ce pistolet qu'elle tient dans la main, prête à le porter vers sa tempe. Une première scène mystérieuse qui tient déjà en haleine.
Puis ce flashback 25 plus tôt : elle, Olive Kitteridge, professeure de mathématiques antipathique, son mari, ce pharmacien généreux et altruiste, et tous les autres. Tous les habitants de cette communauté de la Côte est des Etats-Unis, tous ces individus si tristes, en recherche existentielle. Des personnages si banals et tellement réels. Avec Olive Kitteridge, HBO signe une des plus belles (mini-)séries de son palmarès. Une fresque d'habitants d'une petite ville du Maine sur un quart de siècle. Une chronique humaine et logiquement tragique : inceste, dépression, suicide, jalousie… le tout rehaussé par quelques touches d'humour noir.
Frances McDormand, habituée des films des Frères Cohen, brille ici, dans cette adaptation du roman d'Elizabeth Strout, Pulitzer 2009. De prime abord, elle campe un personnage acariâtre, rongé par l'aigreur et la dépression. Mais elle se révèle bien plus complexe qu'au premier regard. L'ambiance est intimiste, les décors théâtraux, les dialogues sur mesure. Produite par Tom Hanks, ce n'est pas un hasard si la série a déjà reçu six Emmys, et fait l'unanimité des critiques.
Lire aussi sur Les Nouvelles NEWS :
Glee, série musicale… et féministe ?
Séries : une femme « non conforme » cristallise la haine
Séries télé, un univers impitoyablement masculin
Game of Thrones : une série « interdite aux filles » ?